I watched today for a beginning but all I could see at first was what looked like the large smooth bluish black side of a submarine moving through the water close to the surface. It just kept moving slowly past my perspective until I saw it start moving its sides back and forth. Then I backed up slightly and realized it wasn't a submarine but rather a gigantic sea snake. Although you weren't in the water, in fact you weren't even in the picture yet, still, it was tracking you with its eyes and just when it was about to attack, it swam right into a net and lunged, pressing against the large rope net until it broke the surface of the water and reached up into the air.
I saw you dropping from the sky toward the snake's mouth but you were like a single raindrop. You kept falling down, down, down out of the sky but just a few feet away from dropping into its mouth, a stork swooped in and caught you, carrying you to a shore out of the reach of the serpent. When you were placed down, you landed, still in the form of a droplet, into a steam engine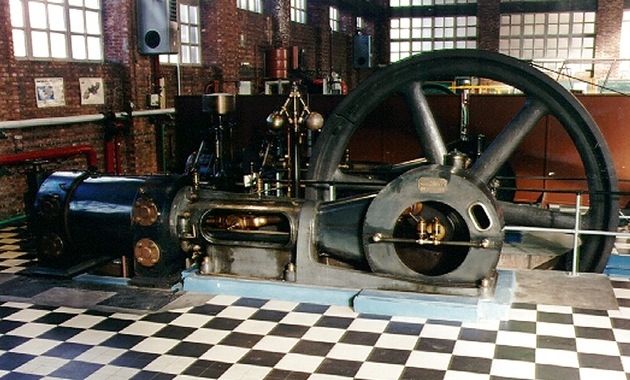 and it began to run and chug. As it did, I saw a whole factory come to life and then I watched a man begin to dance while he worked on some type of assembly line. He moved his hips back and forth and kicked his legs in rhythm, while he worked away with his hands. With each chug of the motor, the man performed a dance move with his body and legs, and then stamped something into some type of dough, like a shaping press, with his arms.
Instantly the room was filled with pastries, which somehow became wrapped and then were dropped by other machinery into delivery trucks and shipped all over the world.
Then a whistle blew, and the steam engine stopped. You squeezed out of the machine, still as a raindrop shape, and then morphed into a man. You jumped into one of the trucks left at the loading dock and which was fully loaded, and you drove home. When you arrived, you were greeted by your wife and children and all sat down to a feast from the pastries you brought with you on the truck.