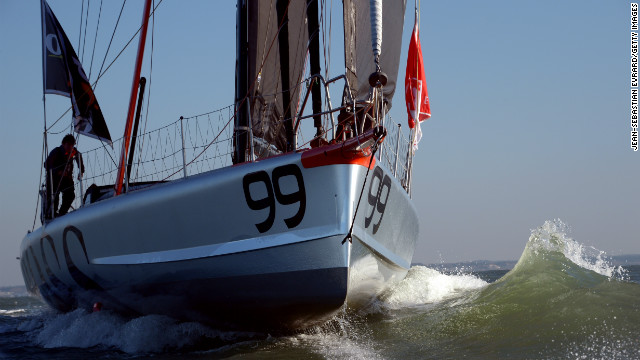 I see numbers flying across the sails of a sporty sail boat. The number 14 keeps coming up in large lettering, and then moving across the sail and off again. It looks like someone is shining a projector onto the sails which are white but the numbers are crisp and clear.
Then I see Jesus face appear in the sail and the next thing I hear is a symphony coming from the water all around the boat. Jesus face turns and then I see his arm and hand appear and he turns around and writes on the sail with his finger. The words simply label the numbers which are still appearing on the sail. The label says "The numbers above are navigational numbers. Use them and you will find your way to where you need to go."
That's when I looked down and saw you sitting in the boat. You were completely covered with a blanket of discouragement and your head was in your hands; your elbows resting on the ledge of one of the boat's many nooks and crannies. Because you were resting your head, your hands were covering your ears and it looked like you could neither hear the symphony going on around you, nor see with your face looking down, the words Jesus had written on the sail for you.
You were starting to cry when you lifted your face to cry out to God when you stopped with a shocked look on your face and you saw the writing. Jesus face was no longer showing on the sail but the letters were still there and the navigational numbers continued to scroll across the fabric. Then you also heard the symphony and your tears changed to tears of joy as encouragement set in.