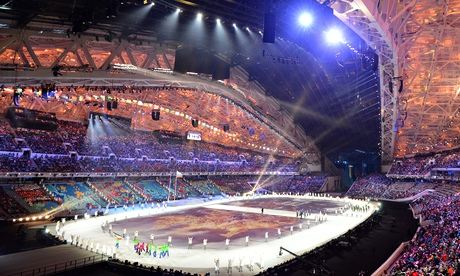 I see you sitting in the back corner of a large auditorium.  There is a crowd all around you and the ceremony going on is full of pomp and riches.  You look like you feel out of place and are trying your best to disappear in the corner.
The host appears on the stage and calls for people to come up and receive a gift.  You stay seated.  The host again calls out to the crowd and tells them that he has invited everyone and wants everyone to come forward and receive their gifts.  You see people coming back from the stage and they are carrying very interesting and unique gifts.    Nobody is unhappy with anything they have received and yet you are afraid of going forward.
Then an usher is called to the stage and the host whispers in his ear.   The messenger then makes a bee line for you and appears directly in front of you.  He touches your shoulder and says "My master has instructed me to ensure you are aware of his invitation to come forward."  You reply that you had actually snuck in because you knew you weren't invited.  You further explain to the usher that since you weren't supposed to even be there, that you knew he didn't mean for you to come forward.  You tell the usher that you don't want to be kicked out and don't want any trouble so you are happy to just sit where you are and at least be inside the room.
The usher leaves.
Then you see commotion on the stage.  Everyone on stage packs up their things in arm loads, and the step off the front of the stage, following the host as he makes his way through the crowd.  He stops right in front of you and with motion of his arm, indicates to the rest of the people from the stage that they are to set up right there.  The musicians start to play and the host calls his usher over who hands him an envelope.  He opens it looks at it a moment and hands it to you.
It is your invitation and it has a date stamped on it from 2 months ago.  With you jaw dropped, he calls for the usher to bring something else and while the musicians play, a treasure chest is placed in front of you.  The host opens the chest and you see a gold-plated typewriter.   On the front of it is the word "ROYAL".
Removing it you ask why he gave it to you and the host responds… "I want to read the rest of your story now that you understand you really do belong here."